If you're in the market for a new home, or have just moved into a house but aren't sure how to designate the room, it's important to decide whether you need a den, living room, or both. There are certain distinctions that determine whether a room is a living room or den, and there are plenty of ways to express your decorative preferences in both areas.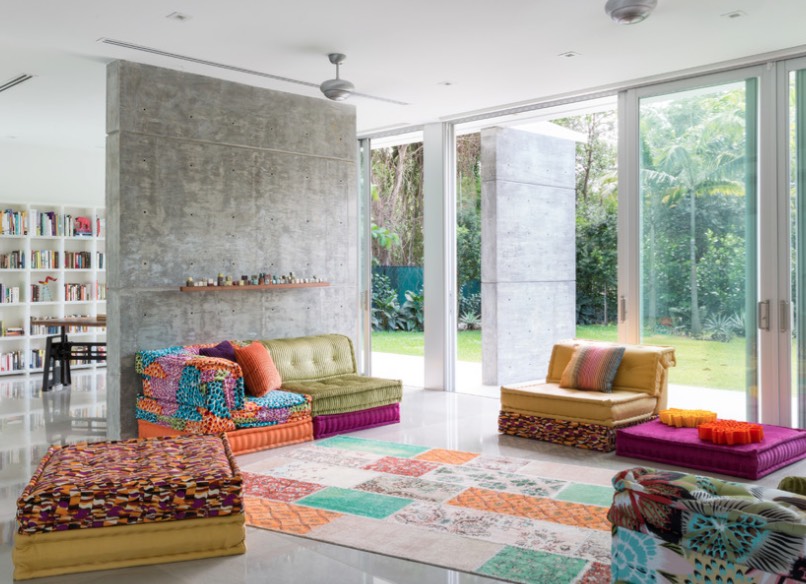 Color Schemes
The color scheme for a den is usually more playful or upbeat, as this is an informal space where family and loved ones gather to casually socialize or share a snack while watching television. For instance, you can let your kids choose the colors for the den and decorate the space with cobalt blue area rugs or bright green lamps, or select vivid shades that are still adult-friendly and impressive, like hot pink synthetic flower arrangements or a lime green stripe in the center of a gray accent wall. Living room color themes are often sophisticated and understated, including shades of tan or a black and white scheme. However, some homeowners choose to add a bold-hued accent to the space, like ruby red throw pillows for the sofa or turquoise curtains.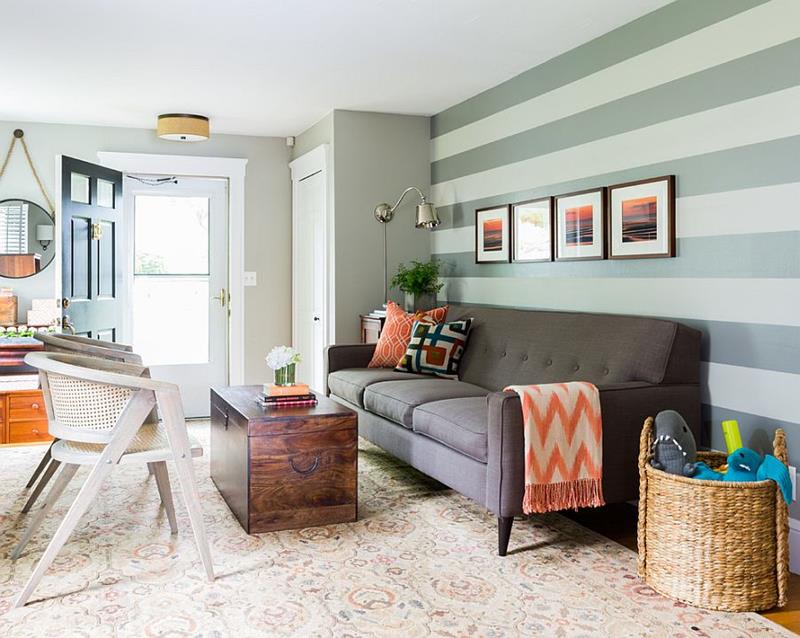 Furniture
Smaller furniture, like love seats and chaises, are appropriate for a living room that serves a formal space in the home where you'd invite guests to have tea or engage in intellectual conversation. Quality furniture that is especially elegant, such as sofas with ornate, Victorian-style wooden legs or sides, or furniture pieces with silk or velvet accents goes with the living room's refined look as well. A large, sectional sofa, however, is perfect for the den, and provides plenty of room for you and your kids to enjoy a movie night or wrap gifts during the holidays. Other comfortable furniture pieces, like large reclining chairs and bean bags, are fitting for a den space as well. It's a good idea to purchase furniture items that complement the wall or flooring, so the den will have a uniform look that is still informal and relaxed.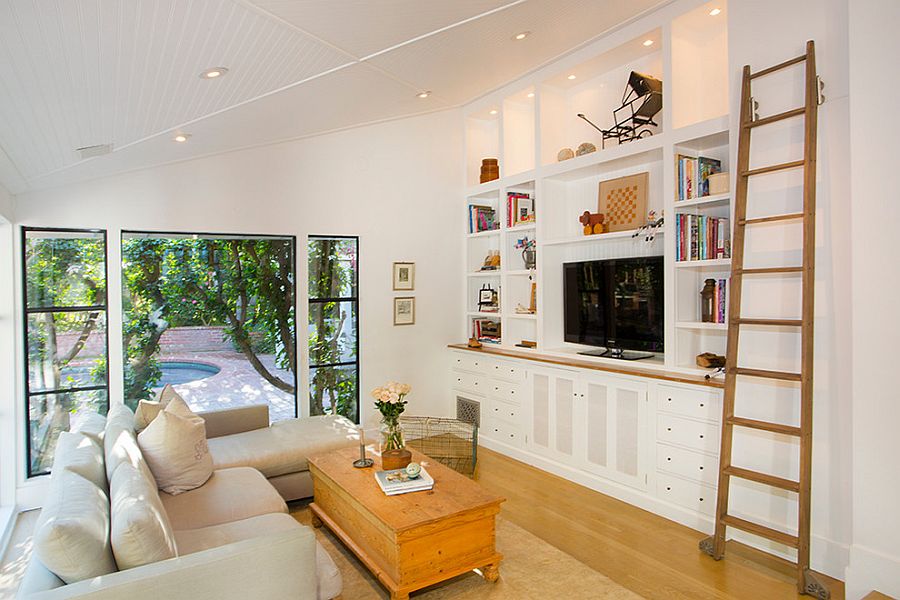 Size
A den is often bigger than the living room, to provide room for you and your loved ones to spend quality time together comfortably. Living rooms are a formal space and are somewhat smaller, and may provide room for a small group of five or six people to enjoy beverages or engage in discussion. The open space of the den automatically makes people feel more welcomed and at ease to engage in activities that often take place in the den like playing board games or creating crafts with your children. Since larger sofas and chairs are best suited for the den, it's best to choose the larger space in the home for this purpose.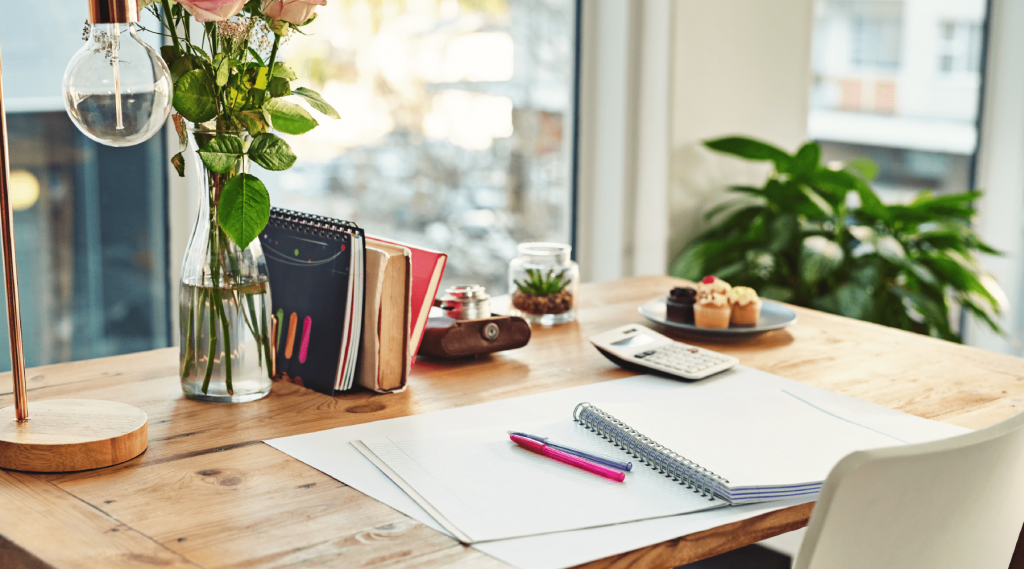 Decorative Accents
Personal and even "kitchy" accents are welcomed additions to the den space. For instance, a shelf filled with pictures of your children in their Halloween costumes or making funny faces at the dinner table are appropriate for the den; a formal family portrait taken at a studio is a refined decorative enhancement to the living room. Multi-purpose decorative items like ottomans that provide storage space for additional books or magazines are a practical living room or den accents, particularly when the items match the rest of the den decor. Ornate lamps and end tables or coffee tables made from quality wood like cherry wood or mahogany are especially attractive in the living room; floor lamps in bright colors making the den appear more inviting.