While the term "primitive" can describe several different eras and styles of kitchen design, a "primitive kitchen" usually refers to a kitchen set in the Colonial period, before the existence of modern stoves, ovens, and sinks. If having a true primitive or a neo-primitive kitchen intrigues you, use research and planning skills to set a foundation for this look and then adapt to meet modern food-preparation needs.
Do research on Colonial kitchens with an eye toward matching the overall design of your house. If you have an American Colonial house, investigate kitchens as they appeared in Washington's time, such as at historical sites like Williamsburg, Virginia, or Philadelphia. If yours is a Spanish Colonial house, look into the types of historical kitchens found in houses in Florida, California and the Southwest. You would not want to create a Spanish primitive kitchen inside a Cape Code design home because the style contrasts would be disturbing.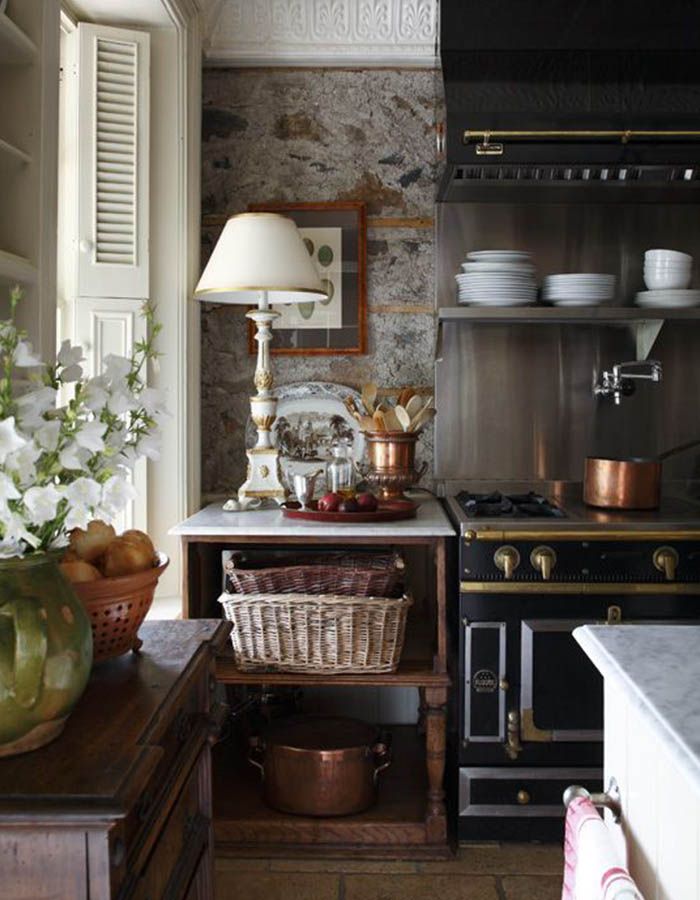 Select a historically accurate color palette.
Certain color schemes were popular during specific historical periods. You will increase your primitive kitchen effect if you restrict yourself to these color schemes. Consider practical, modern food preparation needs, against the functional abilities of true primitive kitchen equipment. You would probably not want to prepare a family meal using a wood burning fireplace or a hand pump sink, nor go without hot water or refrigeration. Compromises will be necessary.
Locate a stove top and oven (separately or in combination) that has a primitive style but a modern function.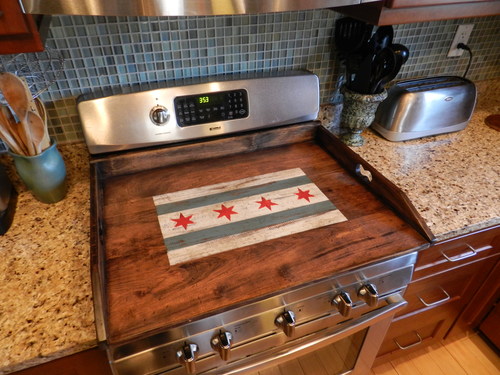 Stove tops didn't exist in Colonial times, so this can be a real challenge. Very plain natural gas stove tops that are separate from ovens, and with black cast iron grates, are probably a safe choice. Fortunately, modern ovens that look primitive, are available from custom kitchen design outlets. Consider adding a true brick fired pizza type oven to the kitchen for an increased primitive look.
Disguise a modern refrigerator with some faux cabinetry magic.
You can purchase or custom build wooden cabinetry doors that fit over, or replace, modern refrigerator doors. These cabinet doors should be plain in the best Colonial style, finished with milk paint perhaps, or faux decorated to look like a primitive pie cabinet.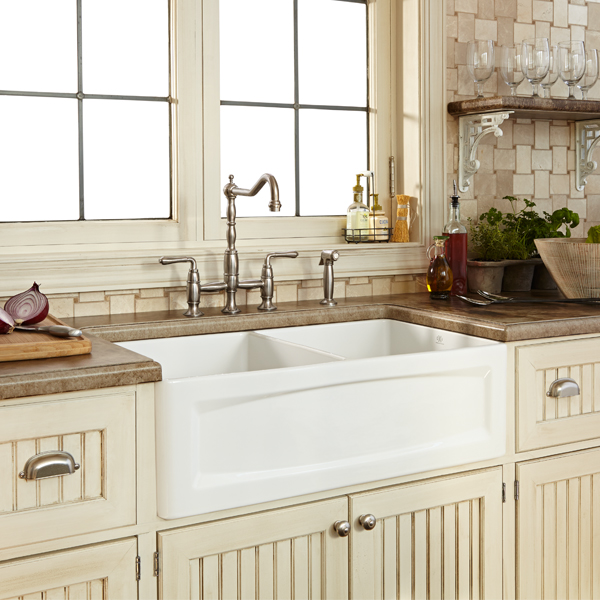 Install a marble kitchen sink with the distinct "farm sink" design.
Use black cast iron fixtures that have a distinct antique look. For extra effect, install a non-operating hand pump fixture on the counter near the sink.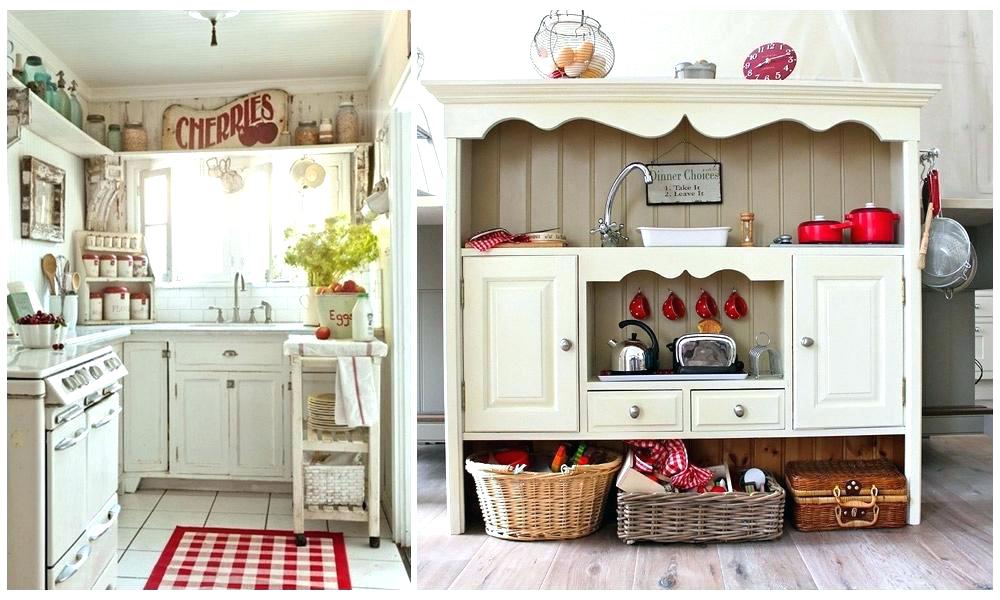 Use a natural material like granite or marble for the kitchen counter tops.
Wood might be more historically correct, but is not as sanitary as a closed-pore surface like stone. Brick and tiles are also an option, particularly for Spanish Colonial kitchens. Be sure to seal the bricks or tile grout for maximum sanitary safety.
Selecting primitive-looking kitchen cabinets will be easy, but remember, primitive kitchens often did not have as much cabinetry as we expect today. Dishes and dry goods were often stored in large side pantry rooms. Base cabinets with drawers were rare in most primitive kitchens.
Plan lighting for the kitchen that is functional, but still primitive in appearance. Cast iron chandeliers and wall sconces are available widely and with various period shades.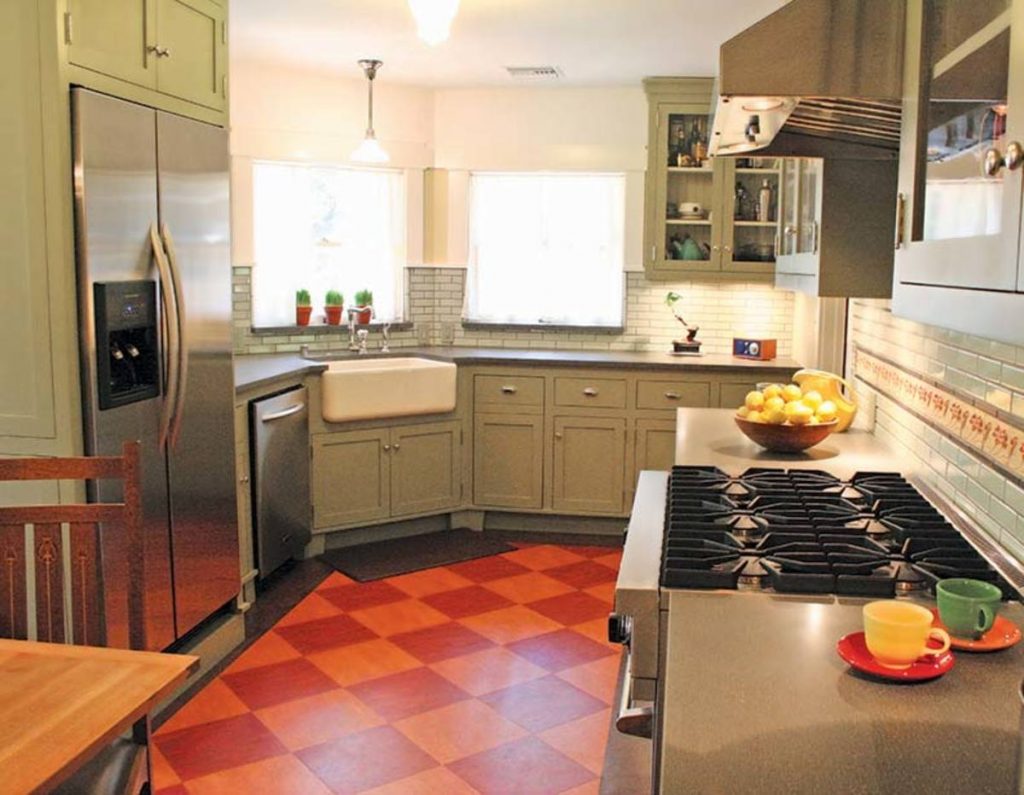 Choose an historically accurate floor covering.
Brick, terra cotta, flagstone, slate, and hardwoods are easy choices.
Shop for primitive accent features like cabinet and drawer pulls. Wooden, cast iron, and pewter hardware designs are found everywhere.
Hide any other modern appliances, like microwave ovens and food processors, behind countertop "appliance barns" and other cabinets.