You may be in desperate need of redecorating an old bathroom but overwhelmed by all of the new bathroom designs. Not only are there hundreds of different sinks, showers, mirrors and shower curtains but hundreds of shower tiles and paint colors as well. Decorating a bathroom — old or new — may be overwhelming, but everything will be worthwhile once your bathroom looks new again.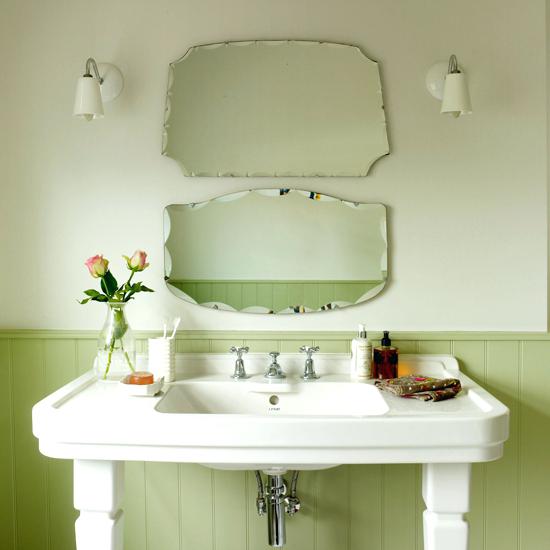 Tiles
Old bathrooms usually have cracked, missing or stained tiles so you may want to start decorating by replacing these. If it's within your budget, you may opt to completely remove all of the old bathroom tiles and install new ones for the walls and floor. Bathroom tiles come in a wide array of shapes, colors, sizes and materials so your options are endless. To make your bathroom visually interesting, try combining different tile sizes and patterns.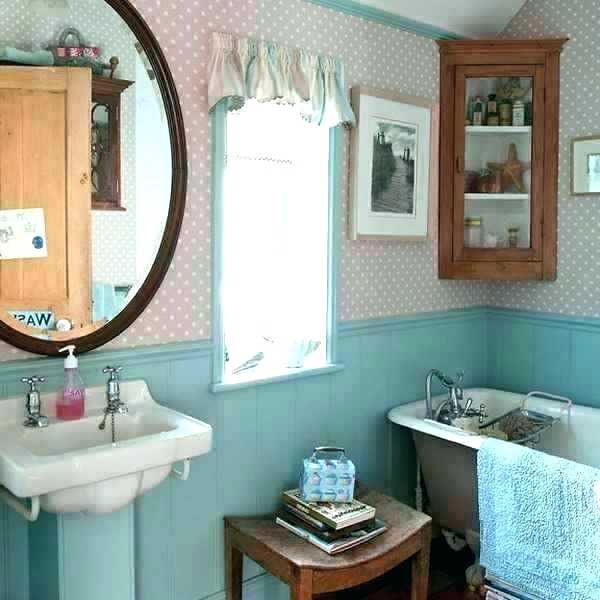 Walls
Choose to paint the walls in your bathroom, which will keep your bathroom looking fresh and new, any way you like. You can paint it in one solid color or paint horizontal or vertical stripes. Like tiles, the color options for painting your bathroom are nearly endless. Not only can you paint an old bathroom but you can also update the look of your bathroom by installing wallpaper of your choice.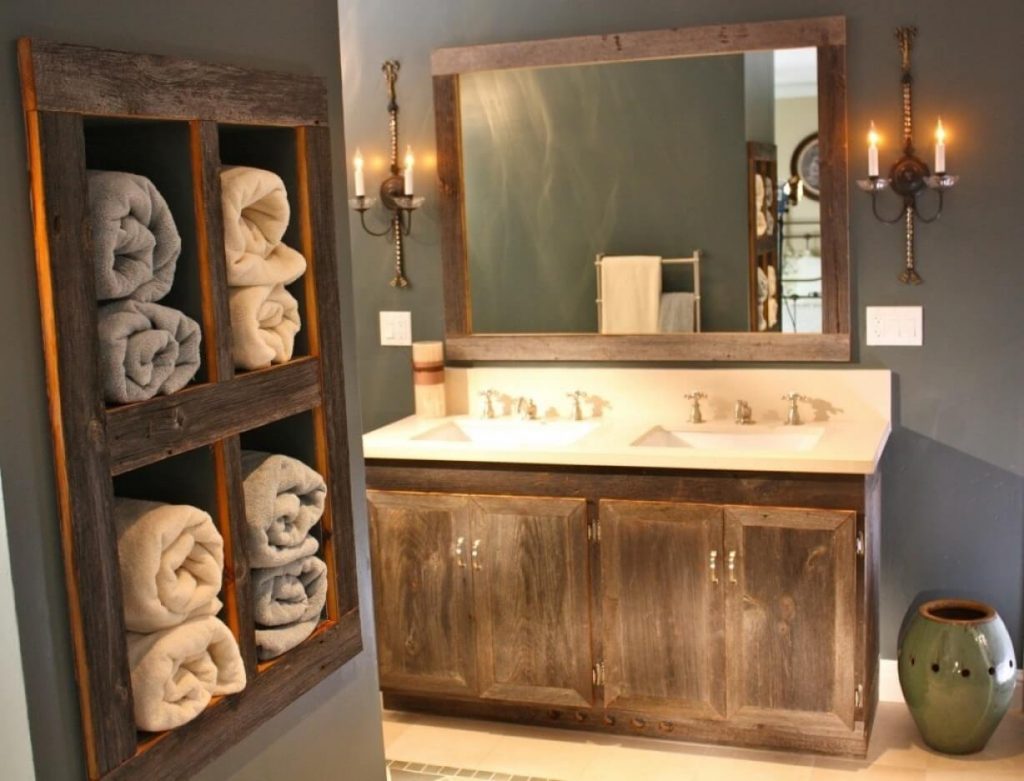 Fixtures
Old bathroom fixtures can become rusty, so you may want to restore or replace them. Replacing old bathroom fixtures will probably cost less, and it's something you can do on your own or hire a professional to do. Hundreds of bathroom fixtures for your sink, shower and bathtub in different brands are available in home improvement stores. They come in many styles and are made from materials such as brass, porcelain, fiberglass, chrome, nickel, stainless steel and cast-iron. The choice depends on whether you're going for a modern, contemporary or traditional look.
Accessories
Decorate your bathroom by hanging accessories, such as bath towels on a towel rack or folding them neatly in a basket or shelf. Likewise, hang smaller towels on shower rings. Accessorize with glass or acrylic containers to store things such as cotton buds, toothbrushes and toothpaste, and use lotion and soap dispensers to accessorize as well. If space is limited in your bathroom, you may want to purchase an over-the-toilet ladder on which you can hang towels and place things such as soap, toilet paper and other bathroom products. Walls can also be decorated with framed prints, and, if space permits, candles can be placed on a the countertop. You may also want to install glass shelves, depending on the look you're going for. Showers and Sinks If you have an old bathroom, chances are that you have a bathtub. If you don't use your bathtub very often, you can redesign your entire bathroom by having it removed. A bathtub can be replaced with a tiled walk-in shower and a frameless shower enclosure, which will make your bathroom appear larger and will give it a more contemporary look and feel. Replacing your sink is another way to come up with a new design for your bathroom. Options available include pedestal sinks, countertop sinks, under-counter sinks, a console table and a wall-mount sink. The type of sink you choose depends on the look you're going for and the amount of space you have in your bathroom. A pedestal sink, for example, looks best in a smaller bathroom and a console table is for larger bathrooms.