Living in a smaller 900-square-foot house doesn't mean you have to compromise style or comfort; it simply means planning and decorating smarter. Use every square foot in your small home to your advantage by planning and taking care of what you put in your home and where you put it.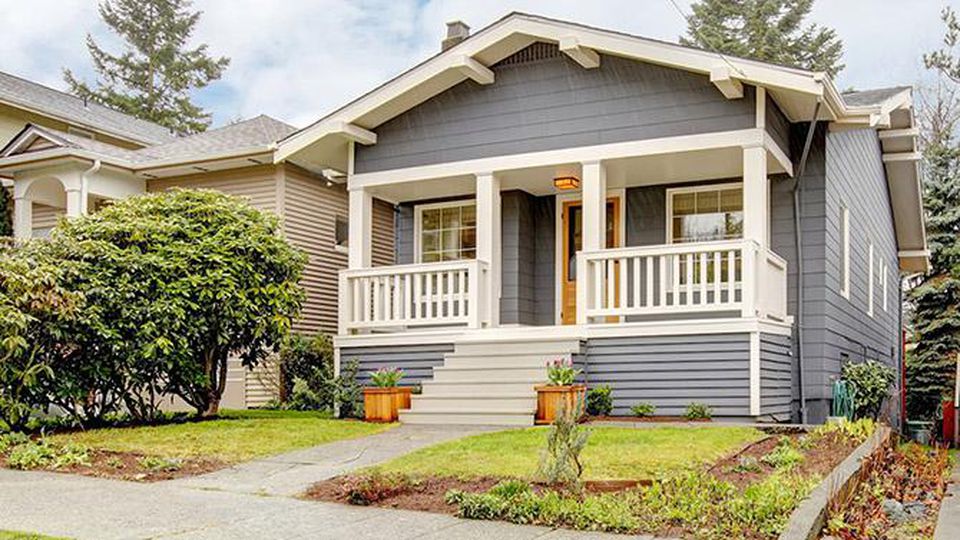 Walls
Paint the walls in a light neutral color to create an open, airy feeling. Vertical stripes visually expand the walls, making the rooms feel larger, which in turn makes your home feel larger. Use complementary colors, such as cream and beige or ivory and a pale, cheerful yellow. If you want to use color on the walls, paint the ceiling in a lighter shade of the same color as the walls to make the ceiling appear further away, and therefore make the room feel larger. Windows Natural light can visually open your home, making it feel larger. Keep the windows clean and open during the day to let in more light. Use simple roller shades, shutters or blinds for privacy and light control during the night. If you want to create a formal room in your bedroom or the living room, use lightweight drapes or window treatments that start just below the ceiling and flow all the way to the ground to give the appearance of a taller wall.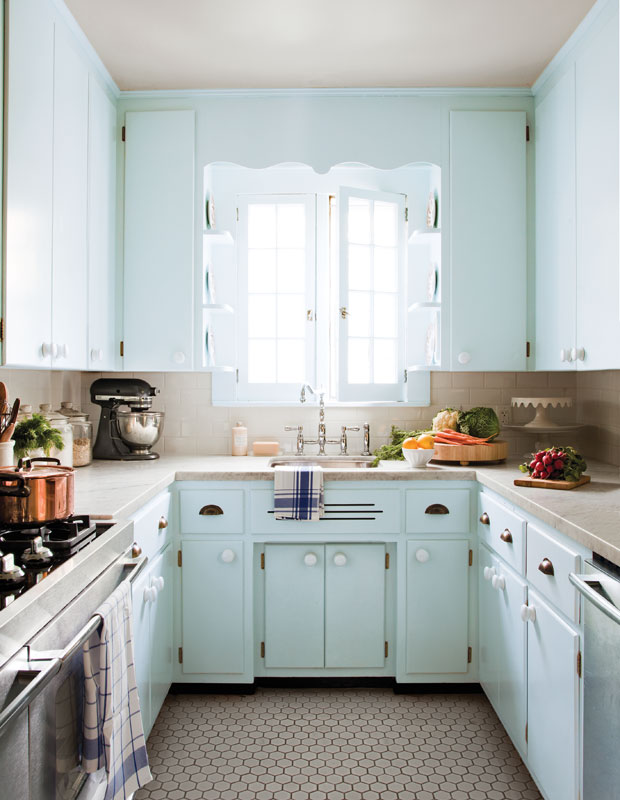 Furniture
Furniture can make your 900-square-foot home seem a lot larger, or even smaller. Avoid a bunch of small pieces as that creates a random, chaotic and claustrophobic-looking space. Instead, opt for a couple of sturdy pieces that are scaled to the space. Furniture that serves more than one purpose is ideal. For example, a sofa bed in the living room can serve as a place for guests to sleep. An ottoman with storage can serve as a coffee table if you add a tray, extra seating when you're entertaining, and storage. Clear furniture, such as glass or acrylic tables, visually open the room because they're see-through. Place your furniture where it's easy to walk around and doesn't block the natural flow of traffic in your home. Save space in the kitchen and dining area by using a drop-down table pushed against a counter. Alternatively, use a dining set that allows you to store the chairs or stools completely underneath the table. Slender appliances–such as a slim refrigerator–or built-ins–such as a microwave-hood combination–are ideal. Use a full- or queen-sized bed in your bedroom, if possible. Couple the smaller bed with slim nightstands or narrow open shelves as nightstands to keep your room from feeling cramped. Opt for a bunk bed or loft bed in a child's or teen's bedroom as the space under the bed can double as a study or playing area.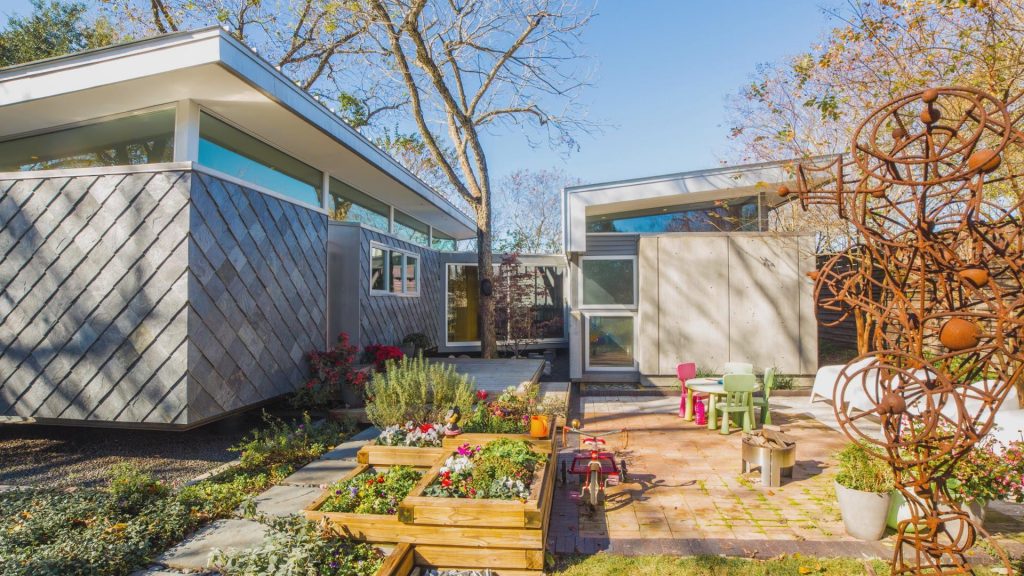 Storage
Create extra storage space wherever you can, without making your small home feel closed in. Arrange floor-to-ceiling shelves to store extra books, crafts, linens, pictures and display your collectibles. Floating shelves can also be arranged where you need them. Use the space underneath your bed or in the corners of your closets for extra storage. Discard anything you don't really need or use, such as the jeans you haven't worn in four years.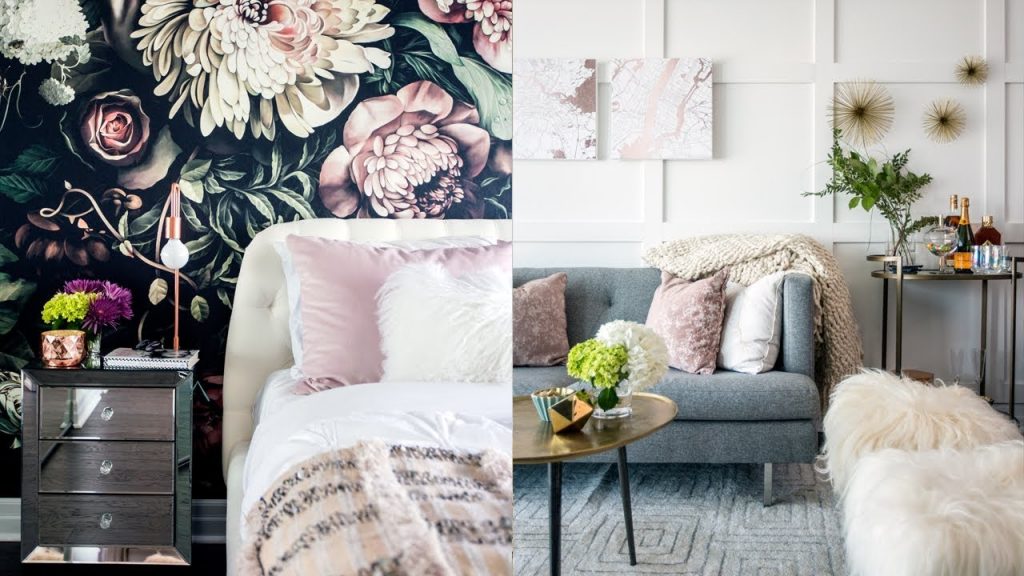 Accessories
Use proper lighting to keep your small house lit up. Dark corners make the house feel smaller. Varying lamp heights, track lighting and small accent lights underneath shelves can help open the space. Hang mirrors on the walls to reflect light, making the space feel larger. Alternatively, lean mirrors against a wall or shelves to reflect light without reflecting the room. Limit the number of knickknacks or collectibles you display. Lining up a bunch of knickknacks will look cluttered and uninteresting. Displaying a few interesting pieces of varying heights, widths or textures will add to your decor.